Ride Day Schedule
Sunday, August 23, 2020
More information coming soon on the schedule for the virtual ride day. Participants can begin logging mile August 15th on their bikes outdoors or on an indoor stationary bikes. Be sure to post photos of your journey and tag Susan G. Komen Maryland on social media.
Click on the image below to download a cycling bib that you can customize.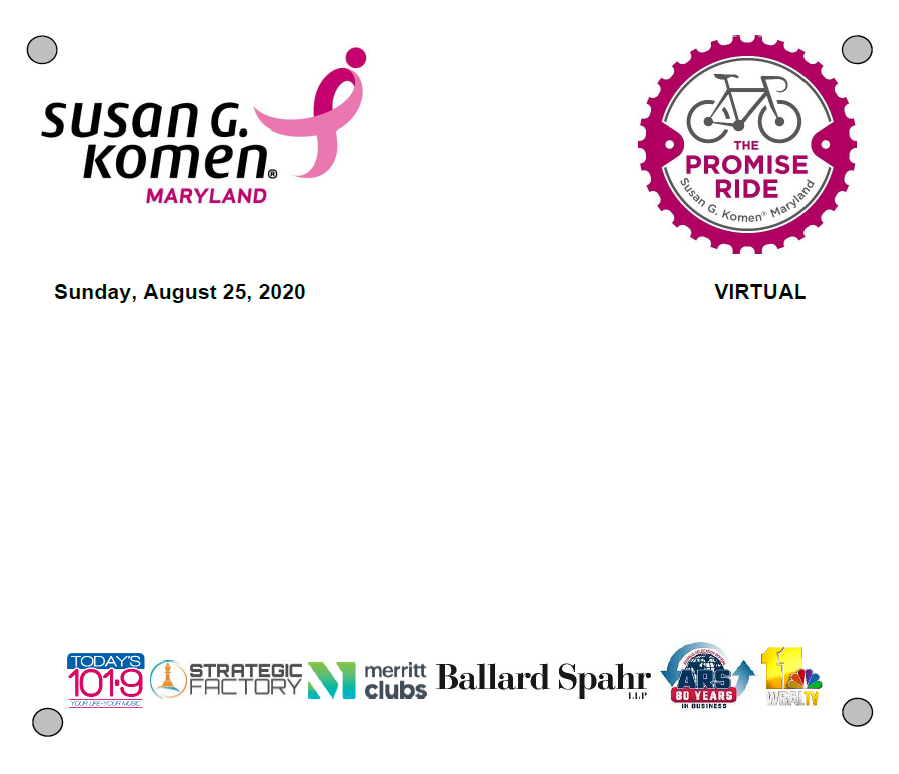 Though you can cycle the route of your choice, we have provided two pre-designed routes in Anne Arundel County. NOTE THAT THESE ROUTES WILL NOT BE SUPPORTED AND YOU WILL BE CYCLING AT YOUR OWN RISK. These routes are generally safe, but remember you are cycling on active streets at your own risk. If you cannot finish one of these routes, you must make your own arrangement for pick-up. You also bring or purchase your own supplies incluing water, food, etc.