Fundraising Tips
Thousands of women and men who could not afford breast health care have received screenings, education and treatments as a result of dollars raised through fundraisers just like you. Join the fight to save lives and end breast cancer forever by committing to a personal fundraising goal today.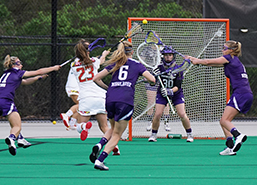 Here are some fundraising tips.
Set a personal goal today. $100 is the minimum to participate. Challenge yourself to more!
Make the first gift yourself to show your commitment!
Utilize your Participant Center. Take advantage of online tools including a customizable web page and email templates (login now) to ask friends and family to make a donation to support you.
With one click you can share your personal fundraising page on Facebook. Any donations there will be logged into your Komen Cup fundraising page in real time. Copy and paste your personal fundraising page link to share on other social media channels.
Enter into friendly competition with friends for weekly challenges.
Send an actual snail-mail letter. Reuse your holiday card mailing list.
Make a video to share on social media about your fundraising efforts. Make it fun!